Many advanced marketing automation platforms, such as Marketo, can function as a "CRM-lite" through the lead database. It can track a cold prospect from initial contact via a nurture campaign through qualification to turn over to your sales team. Effectively, the marketing automation platform can provide great insight throughout the marketing funnel.
What if you want, however, to track a prospect throughout the entire sales lifecycle? If you have a standalone CRM, such as Salesforce, most advanced marketing automation systems sync seamlessly so that when you update your lead database, your CRM updates simultaneously; additionally, you can use your CRM as the "single source of truth" from which your marketing automation platform pulls prospect data to create lists for email blasts, webinar invitations, etc. This sync creates a two-way street of communication between sales and marketing.
We've published articles about how to incorporate your marketing automation platform into your marketing stack, how to build a lead database without compromising PII, and how to segment leads for campaigns such as email blasts.
If you have a cold prospect, though, marketing automation can help thaw the lead slowly with a nurture, or drip, campaign. This type of campaign is where the "automation" component of your platform excels. You can set the parameters for how often your prospects receive communication, score your prospects, and slowly watch their qualification scores increase as they engage with your content.
Once they've reached the qualification scoring threshold set by your marketing team, it's time to turn them over to sales—as a warm lead now, ready for a phone call or personalized email.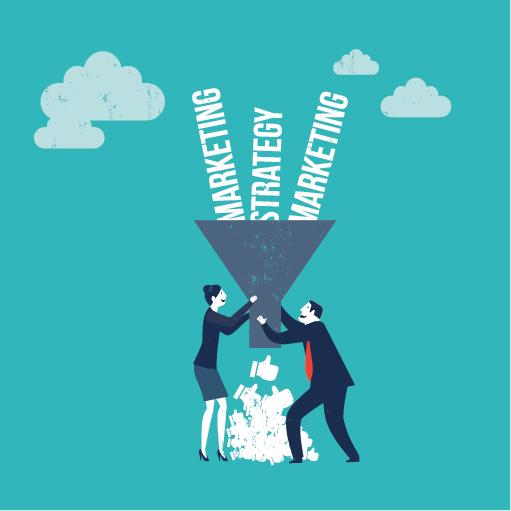 This shift, from marketing prospect to sales lead, is completely automated between the automation platform and your CRM. At this point, all data from the marketing automation platform will have been synced into your CRM, allowing your sales team to run their own data analytics and reporting via the CRM itself.
Another benefit of syncing a CRM to your marketing automation platform is that CRM platforms such as Salesforce are truly that—platforms. They allow further segmentation plug-ins and apps that can augment your marketing automation efforts.
One example of these "add-ons" is Esri, a geospatial analytics solution that spans multiple industries and empowers micro-segmentation based on a myriad of factors, from demographics, income, or age, among many more.
The bottom line is that, even though a sophisticated marketing automation platform can function as a CRM-lite, for companies that are considering investing in a CRM or already have one, the synchronization between your marketing automation efforts and customer relationship management can elevate the communication between your marketing and sales funnels to the next level.
At this point in the sales lifecycle, it's best practice to suspend email marketing to the lead and allow your salesperson or account manager to do what they do best: personally set up meetings, presentations, etc. You don't want your marketing efforts for the greater lead database to interfere with the sales methodology your company uses or degrade relationship-building.